Mechanical Design - from A-Z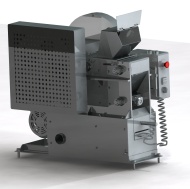 Our design & drafting services are not only limited to new developments. We serve you in a wide range of outsourcing design engineering areas, to significant safe and reduce your resources, budget and engineering costs.
- Reduce your R&D cost and shorten time-to-market.
our engineering services

Drafting Support for your manufacturing documents

Detail drawings for casting mould, sheetmetal guarding / covers, ...

Create & extend your standard-part library

Detail drawing changes & updates for your manufacturing

Spare part catalogue with 3D models
Focus your resources in your core competences
and engynova takes over the rest - reliable and cost-efficient