Sourcing in South-East-Asia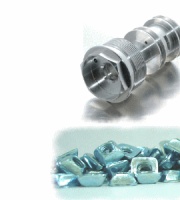 Sourcing in South-East-Asia
Our experience
With our local market know how we can generate a real cost advantage against your competitors with parts sourcing out of South-East-Asia (Thailand & China). We coordinate the complete sourcing process, starting from the supplier selection, clarify all technical (and language) points incl. adjustments to local conditions, schedule, Quality check on site - until delivery to your stock / assembly.
Quality control & Assembly
To guarantee our customer not only a price advantage, but also constant high quality, all quality end-control and parts assembly will always be done in our assembly plant in Thailand
Our Sourcing Focus

Gear wheels, bevel gears, sprockets, timing belt pulleys

Chassis, steel structure, silo, conveyor, ...

Sheetmetal - Lasercut, gas cutting, Bending,

welding MIG/MAG/TIG, zinc plating, powder coating,...

Sheetmetal - stamping, pressing

Plastic Injection / Extrusion, Blow molding
Sourcing in Asia - with ENGYNOVA as partner on-site